Relish Connect Virtual Career Conference
September 23rd-24th 2021
$395 Registration Fee
Registration Fee Includes:
Branded Employer Booth

One Recruiter Account for 1:1 Candidate Chats

One Job Posting

Pre-Event Prep & Communication

Simple Registrant List

Post-Event Data Analytics
Available Add-Ons (Contact for Pricing):
Unlimited Candidate Chat and Messaging

Live Employer Webinar

Targeted Email Promotion

Priority Branding Placement

Candidate Resume Collection

Customized Event Support
2020 Conference Employers
The Relish Team is hard at work recruiting top-tier employers for this year's Relish Connect conference. Below you can find a list of the employers who participated in last year's conference.
2020 Premium Sponsors
Fortive
Essential technology for the people who accelerate progress.
 For You. For Us. For Growth
 Fortive (NYSE: FTV) is a global family of more than 20 industry-leading technology companies, united by a shared purpose: to make the world stronger, safer and more effective by providing essential technology for the people who accelerate progress. We take on big challenges that have real impact in dynamic fields like software development, robotics, transportation, energy and healthcare. With more than $6 billion in annual revenues and a culture rooted in Kaizen, or continuous improvement, Fortive is well positioned to create essential, technology-based solutions to solve the world's most critical challenges. Our strong capability comes from smart, motivated people who proudly deliver excellence in each of our extraordinary brands in the areas of field instrumentation, healthcare, sensing, product realization, automation and specialty, and franchise distribution.
Fortive is headquartered in Everett, Washington and employs over 24,000 research and development, sales, marketing, product development, innovation, and service employees in more than 40 countries. This is a place where people who share a drive and passion to make a personal difference can learn, grow, and achieve. And that's good... for you, for us, for growth. For more information, please visit: www.fortive.com.

M&T Bank
Established 160 years ago, we're regarded as one of the strongest and most highly respected regional banks in the country. Through our affiliate, Wilmington Trust, we are also a premier provider of wealth management and corporate trust solutions. Headquartered in Buffalo, NY, M&T Bank has locations throughout DC, DE, MD, NJ, NY, PA, VA, and WV.
It's the little things that can make a big difference. We understand what's important to our customers – and our employees. We've created a culture that promotes close collaboration among diverse teams of talented employees encouraged to share their ideas, concerns and comments. It's how we work together to help each other grow and continually improve our products and services.
Working at M&T means more than just having a job – we help you build your future.
Target
Target is one of the world's most recognized brands and one of America's leading retailers. We make Target our guests' preferred shopping destination by offering outstanding value, inspiration, innovation and an exceptional guest experience that no other retailer can deliver. Target is committed to responsible corporate citizenship, ethical business practices, environmental stewardship and generous community support. Since 1946, we have given 5 percent of our profits back to our communities. Our goal is to work as one team to fulfill our unique brand promise to our guests, wherever and whenever they choose to shop.
T-Mobile
BE BOLD. THINK BIG. #BEMAGENTA
We're a team of fearless innovators changing industries for good.
You're Unique. And that makes us great.
We embrace diversity and inclusion. Not just because it's the right thing to do.
It helps us break down barriers, rewrite the rules of wireless and build better relationships with our customers.
It means we can keep coming up with brilliant ideas that push our business and our industry forward. It's simple: an inclusive company is a great company. And we can't wait to include you.
Verizon
What makes a great career? If you ask us, we'll tell you that it's the experience, the people and the sense of pride that comes from delivering the promise of the digital world by enhancing the ability of humans, businesses and society to do more new and do more good.
Verizon operates America's most reliable wireless network and the nation's premier all-fiber network, and delivers integrated solutions to businesses worldwide. Technology moves fast and so do we. We continuously innovate and learn from the best. We believe that bringing great ideas and customer experiences to life should be recognized and rewarded. With brands like Yahoo, TechCrunch and HuffPost, the company's media group helps consumers stay informed and entertained, communicate and transact, while creating new ways for advertisers and partners to connect.
Our work perks include competitive pay, health and wellness benefits, tuition assistance and more. You'll find adventure in one of our many global offices, located in 150 countries and 2,700 cities. Whether you think in code, words, pictures or numbers, find your future at Verizon.
Walmart
"We get to reimagine retail again, and that's what we're going to do" - Doug McMillon, CEO
Company Mission: Save Money. Live Better.
What started small, with a single discount store and the simple idea of selling more for less, has grown over the last 50 years into the largest retailer in the world. Each week, over 260 million customers and members visit our 11,695 stores under 59 banners in 28 countries and e-commerce websites in 11 countries.
With fiscal year 2017 revenue of $485.9 billion, Walmart employs approximately 2.4 million associates worldwide. Walmart continues to be a leader in sustainability, corporate philanthropy and employment opportunity. It's all part of our unwavering commitment to creating opportunities and bringing value to customers and communities around the world.

Wells Fargo
Wells Fargo & Company (NYSE: WFC) is a diversified, community-based financial services company with $1.9 trillion in assets. Wells Fargo's vision is to satisfy our customers' financial needs and help them succeed financially. Founded in 1852 and headquartered in San Francisco, Wells Fargo provides banking, investment and mortgage products and services, as well as consumer and commercial finance, through 8,050 locations, 13,000 ATMs, the internet (wellsfargo.com) and mobile banking, and has offices in 38 countries and territories to support customers who conduct business in the global economy. With approximately 265,000 team members, Wells Fargo serves one in three households in the United States. Wells Fargo & Company was ranked No. 26 on Fortune's 2018 rankings of America's largest corporations. News, insights and perspectives from Wells Fargo are also available at Wells Fargo Stories.
West Monroe
As a national consulting firm that was born in technology, and built for business, we partner with organizations who want to drive progress, and deliver results.
We build multidisciplinary teams that combine the industry and technology experience you need to address your challenges, and the operational skills to make sure change happens—and sticks. Because we are 100% employee owned, we're all responsible for success. Every project. Every time.
Bottom line: Our undeniably different approach—from idea all the way to impact—delivers real, tangible results.
2020 Participating Sponsors
Cognizant
Cognizant (Nasdaq-100: CTSH) is one of the world's leading professional services companies, transforming clients'​ business, operating and technology models for the digital era. Our unique industry-based, consultative approach helps clients envision, build and run more innovative and efficient businesses. Headquartered in the U.S., Cognizant is ranked 194 on the Fortune 500 and is consistently listed among the most admired companies in the world. Learn how Cognizant helps clients lead with digital at www.cognizant.com or follow us @Cognizant.
Gap
Gap Inc. is a leading international specialty retailer with seven brands – Gap, Banana Republic, Old Navy, Athleta, INTERMIX, Hill City and Janie and Jack – almost 3,200 stores and more than 150,000 employees. We're growing globally, and just within the last few years, we opened our first stores in China and Italy. We're expanding online shopping to customers, too. Today, customers in about 90 countries can buy our products. While many things have changed since 1969, the principles on which we were founded have stayed the same: creativity, delivering results, doing what's right and always thinking of our customers first.
Liberty Mutual Insurance
When people have a sense of security, they are free to relax, venture out, and live their lives. This is the feeling Liberty Mutual brings to the world every day. Founded in 1912, we are a global leader in property and casualty insurance, focused on protecting and preserving the lives and dreams of customers in more than 30 countries. With over 50,000 employees throughout the world, we offer you the chance to work for an evolving, growing company with a deep sense of humanity and a commitment to diversity and philanthropy. Join our team and go to work knowing that what you do matters. Because really it does.

Relish Inc.
Our mission at Relish is to make the recruiting hiring process as user-friendly as possible. We run the RelishCareers recruiting platform, designed to help premier global employers connect with graduate students in business and engineering.

Salesforce
Salesforce is the world's #1 customer relationship management (CRM) platform. We help your marketing, sales, commerce, service and IT teams work as one from anywhere — so you can keep your customers happy everywhere.

Stantec
We're active members of the communities we serve. That's why at Stantec, we always design with community in mind. The Stantec community unites approximately 22,000 employees working in over 400 locations across six continents. We collaborate across disciplines and industries to bring buildings, energy and resource, environmental, and infrastructure projects to life. Our work—engineering, architecture, interior design, landscape architecture, surveying, environmental sciences, project management, and project economics, from initial project concept and planning through design, construction, and commissioning—begins at the intersection of community, creativity, and client relationships.
Vanguard
Vanguard is one of the world's largest investment companies, offering a large selection of high-quality low-cost mutual funds, ETFs, advice, and related services. Individual and institutional investors, financial professionals, and plan sponsors can benefit from the size, stability, and experience Vanguard offers. As of April 30, 2019, we managed more than $5.6 trillion in global assets. In addition, we have 189 funds in the United States and 225 funds in global markets.
Colgate-Palmolive
We are Colgate, a caring, innovative growth company that is reimagining a healthier future for people, their pets, and our planet. We are a leading global consumer products company with 34,000 people dedicated to improving the health and wellness of people and their pets. Focused on Oral Care, Personal Care, Home Care and Pet Nutrition and reaching more than 200 countries and territories, Colgate teams are developing, producing, distributing and selling health and hygiene products and pet nutrition offerings essential to society through brands such as Colgate, Palmolive, elmex, Tom's of Maine, hello, Sorriso, Speed Stick, Softsoap, Irish Spring, Protex, Sanex, Filorga, eltaMD, PCA Skin, Ajax, Axion, Fabuloso, Soupline and Suavitel, as well as Hill's Science Diet and Hill's Prescription Diet.
Discover
We are Discover. As one of the most recognized brands in U.S. financial services, we create solutions that connect people to commerce in more rewarding ways. Our lending products and payment services go far beyond consumer credit, to enable millions of merchants to run their businesses, to explore new markets, power fin-tech companies and most importantly—help people to build a brighter financial future. The Discover Network provides card acceptance at millions of businesses and cash access locations. We operate the ATM debit network, PULSE; and Diners Club International has acceptance in more than 185 countries and territories.

Federal Bureau of Investigation
The FBI is an intelligence-driven national security and law enforcement agency. Our mission is to protect the American people and uphold the Constitution of the United States. We provide investigative expertise, intelligence, resources and training to domestic and international agencies and partners.
Our mission is simple, but our work is complex. We have a diverse culture of employees who work together to accomplish our goals.

FedEx
FedEx connects people and possibilities through our worldwide portfolio of shipping, transportation, e-commerce and business services. We offer integrated business applications through our collaboratively managed operating companies — collectively delivering extraordinary service to our customers — using the expertise and reliability represented by the FedEx brand. Our people are the foundation of our success, and FedEx has consistently ranked among the world's most admired and trusted employers. We inspire our global workforce of more than 400,000 employees to remain absolutely, positively focused on safety, the highest ethical and professional standards, and the needs of their customers and communities.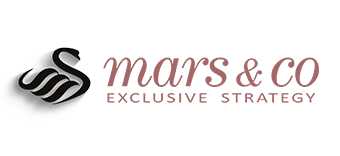 Mars & Co.
Mars & Co was founded in 1979 by Dominique Mars, then a Director of The Boston Consulting Group. He resigned from the Board of BCG for a simple reason: he felt it was essential for a strategy consulting firm to guarantee the exclusivity of its services to each client, thus limiting itself to a select number of them. Because he couldn't steer his then-partners in such a direction, Dominique Mars founded Mars & Co.
Since its inception, Mars & Co's goals have never changed. Its major "raison d'être"​ has remained to bring competitive leverage to a very limited number of clients and serve them worldwide on an exclusive basis - the only consulting firm of any consequence to guarantee "fidelity"​.
The Intern Group
The Intern Group is the world's leading international internship provider. Our purpose is to help people realize their potential. More than 100 universities around the globe - including UPenn, London School of Economics, Tec de Monterrey and National University of Singapore - trust us to help them achieve their internationalization and employability goals.
We have program sites and offices in London, New York, Hong Kong, Shanghai, California, Toronto, Tokyo, Bangkok, Dublin, Madrid, Barcelona, Australia & Latin America (Colombia & Chile). Our partner host organizations range from governments and global multinationals, through to SMEs, entrepreneurial start-ups and NGOs.
Zappos
The Zappos Family of Companies, a subsidiary of Amazon.com, is a leader in online apparel and footwear sales by striving to provide shoppers with the best possible service and selection. Established in 1999, we are located in Las Vegas, NV. We have approximately 1500 Zapponians, and we're all rallied around one mission: to live and deliver WOW. Our one-of-a-kind company culture is driven by our 10 Core Values.
It's time to think differently. To move forward. Our business is often changing, and usually pretty fast. Over the last few years, we've seen great growth, but we've also felt a rise in bureaucracy within our organization. In order to evolve, we've made changes to the way we operate, how we get things done and how quickly we can do it. We're a company that isn't afraid to take risks and question the status quo.

University of Michigan - Ross School of Business

Duke University - Fuqua School of Business

University of Southern California - Marshall School of Business

University of Texas at Austin - McCombs School of Business
IE University

Pepperdine University - Graziadio Business School

Michigan State University - Broad College of Business

University of Illinois at Urbana-Champaign - Gies College of Business

Texas A&M University - Mays Business School

Fordham University - Gabelli School of Business

University of Georgia - Terry College of Business
Rice University - Jones Graduate School of Business

The Ohio State University - Fisher College of Business

American University - Kogod School of Business
University of Minnesota - Carlson School of Management
University of Chicago - Booth School of Business
University of Pittsburgh - Katz Graduate School of Business
New York University - Stern School of Business
And additional candidates from the hundreds of top business schools in the RelishCareers network
What our participants have to say
Senior Associate Director, Career Coaching
MSU - Broad
"RelishCareer's Virtual Career Fairs have been very successful. The events have offered a way for students to get in front of many employers, connect with them virtually, and apply for their positions. Relish's employer reach and virtual capabilities make them a great partner to deploy virtual recruiting strategies."
Associate Director, Business Development, Career Center
Minnesota - Carlson
"We enjoyed participating in the RelishCareers Virtual Career Fair. The Relish team is organized, tech savvy, and helpful with employer outreach. Our students were excited to engage with a wide pool of employers. With Relish's hands-on support, the employers were well prepared for the event."                 
Talent Acquisition Lead
Wells Fargo
"The RelishCareers virtual career fair we participated in was very successful. The event was well organized and provided Wells Fargo Talent Acquisition an opportunity to connect with top talent interested in career opportunities within financial services. Our recruiters that participated enjoyed the ability to participate and experience overall. Thank you again RelishCareers Team for the invite!"
Campus Recruiting Team
Verizon
""Relish has allowed Verizon to promote MBA roles in a timely and professional manner, and the webinars help make us more approachable. Through these webinars and messaging features, Relish provided us exposure to students that we would have not had access to otherwise."